Getting Your Priorities Straight
Choosing A Video Production Studio
What's Important In Video Production
Video is increasingly becoming one of the most essential components to any marketing strategy. Study after study shows that video is proven to increase audience engagement, create more interaction, and ultimately result in more business. We all know that we need video. But just having a video isn't enough – when looking for video production companies, you need to make sure you've got your priorities straight.
Creativity & Authenticity Matters In Video Content
You've heard the phrase, "Content is king." Around here we say "Story is king." While it's true that every video needs to primarily communicate its marketing or messaging goals, try to think about what else the video can add to your brand story. Don't just make a video for its own sake. How does the video position your brand? How does it engage the viewer? How does the viewer feel while watching your video? These are all the right questions to ask.
Modern audiences know how to spot disingenuous content, and they don't like it. Viewers increasingly crave authenticity, and they'll respond positively if they know that what they're viewing is sincere. This matters more than entertainment value and even production quality. It's important to choose a video production company that keeps authenticity and creative storytelling at its core.
It's important to choose a video production company that keeps authenticity and creative storytelling at its core.
Great Videos Inspire, Not Just Inform
Video isn't print. In print, the viewer can casually peruse a vast array of information at their own leisure. Video is limited by time. You can only communicate so much in a fixed period of time. It's important to focus the content of your video to its essence, and to play to the unique strengths of the medium.
Video is much more visceral than other mediums – it has the power to engage at a much deeper, emotional, almost subconscious level. Don't waste that opportunity by simply hurling tons of information at the viewer. This is the trap that countless car commercials and local television ads fall into. The primary function of video in a marketing campaign should be to peak the interest of the viewer enough, so that they'll want to find more information. Show them why they should care, and then help them to.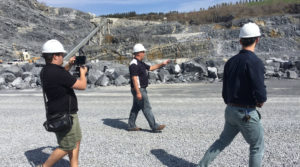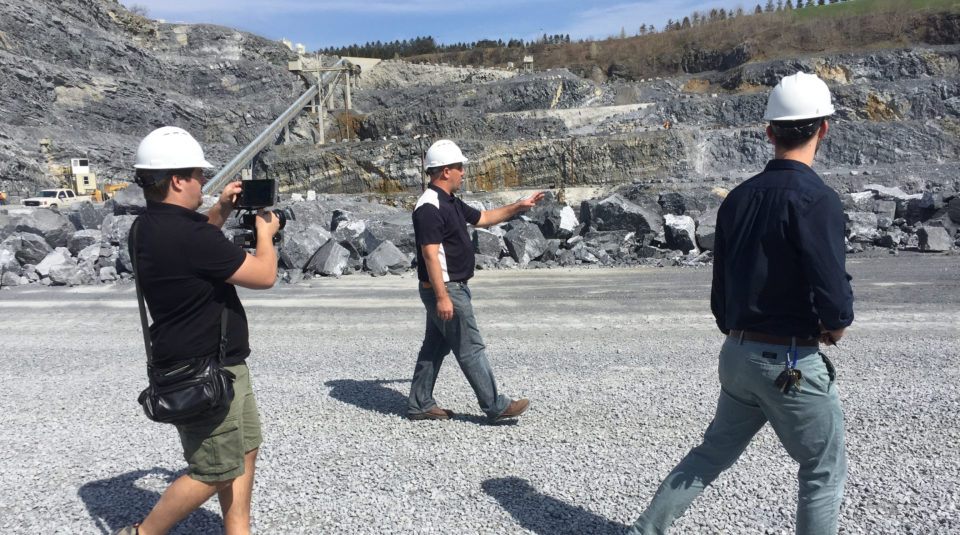 For example, if your video is front and center on your website, it shouldn't just repeat everything you could read on the website. Rather, you should use this chance to help the viewer understand why the information is important. Think of your video as the welcoming front door that invites your viewers into the beautifully decorated home that is your information-filled marketing ecosystem. They have to want to come inside in the first place, and an engaging video can inspire your viewers to do just that.
Differentiate (Don't Imitate) With Your Video
One of the worst things you can do is to point to a competitor's video, and say "I want exactly that!" The last thing you want your video to do is blend in with the crowd. Good marketing always looks for key differentiators, and this especially applies in video – not just in messaging, but also in the way the video is crafted. How can you position yourself differently? What makes you unique? How can the video reflect this stylistically and tonally? What format will best speak to your audience?
The right video studio won't simply give you what's expected. They'll craft something from the ground up, that begins with your goals.
Video Production That's Authentic
Audiences can tell when something is disingenuous. Jesse O'Hara at Companion Pipes clearly loves his craft, and video as a medium is uniquely able to capture this authentically.
Video Production That Inspires
Dayspring Christian Academy is a small private school, that uses video to communicate its core mission – fostering young minds to impact the world.
Video Production That Differentiates
Instead of focusing on all their products and services (like all their competitors), Rohrer's Quarry emphasized what makes them different – it's all about family.
Choosing The Right Video Studio
At LampHouse, you'll hear us say we create "films" rather than video. We believe "films" captures the essence of these principles that make videos unforgettable. A video studio can boast in all the latest bells and whistles, but if they don't have the right creative priorities, you risk creating a less engaging video. Whether with LampHouse or otherwise, we hope you partner with the right creative team that has its priorities straight.
Learn More About LampHouse Films