Getting Your Priorities Straight
Is Animation Right For Your Video?
What About Animation?
Animated videos are one of the most popular types of video marketing. They're fun, memorable, and trendy. They've become a standard way to promote a business or product, and we don't think they're going anywhere. Neither do the hosts of animation makers around the world.
Is Animation The Answer?
Animation companies are becoming the go-to for some types of videos, so they're an easy first choice. Are they right for your project? That depends. As with any video production, it's important to identify your goals for the video before settling on whether you're looking for an animated video production or a live action production.
Maybe you need to capture a moment, or promote a product, or change people's minds. Maybe you need a video for a small service company, or you want to hire a video production company that can help you go viral worldwide.
Before deciding on what type of videography services you need, it's important to have a clear idea of what you want your video to accomplish. We find that our most successful clients are the ones who have a clear roadmap for what success is, before figuring out the smaller steps of how to get there.
When Animation Makers Shine
Animation studios do some things better than anyone else. If you're trying to explain an abstract concept, introduce a process or technology, or bend the laws of time and space, animation is probably a great choice.
Animation isn't bound to the laws of reality. If you can imagine it, you can animate it. The best animation video makers understand that, and play to the strength of their medium.
This is why it's common to see animation used for "explainer videos" that walk viewers through a concept they're not familiar with. Startups, software companies, or service products often make great use of explainer videos.
The Strengths of Live Action
The great thing about live action is that it's actual images of things that really happened, scripted or unscripted. If realism is important for your project, if seeing actual human emotions are important, then live action is the way to go.
It's s classic storytelling medium. Animation production companies can certainly tell a great story, but if you want to advertise the humanity, relatability, nobility, or lifestyle of your product or company, live action video might be a better choice than hiring a professional animator.
We think the best advertising videos, animated or not, follow the traditions of good filmmaking, which is just good storytelling.
Types of Animated Video Production
If you determine that an animation studio fits your needs best, it's time to decide what type of animated video you need.
Explainer videos are a genre of promotional video that has exploded since the rise of the internet and social media. They're useful if you don't already have brand recognition, and need to start from ground zero to explain what your company offers. Worldwide soda brands don't need explainer videos – they can jump right to showing how good their cola tastes, or how cool the people who drink it are. A company with a newer or more complicated offering, however, could benefit from an explainer video.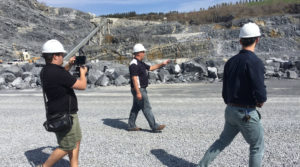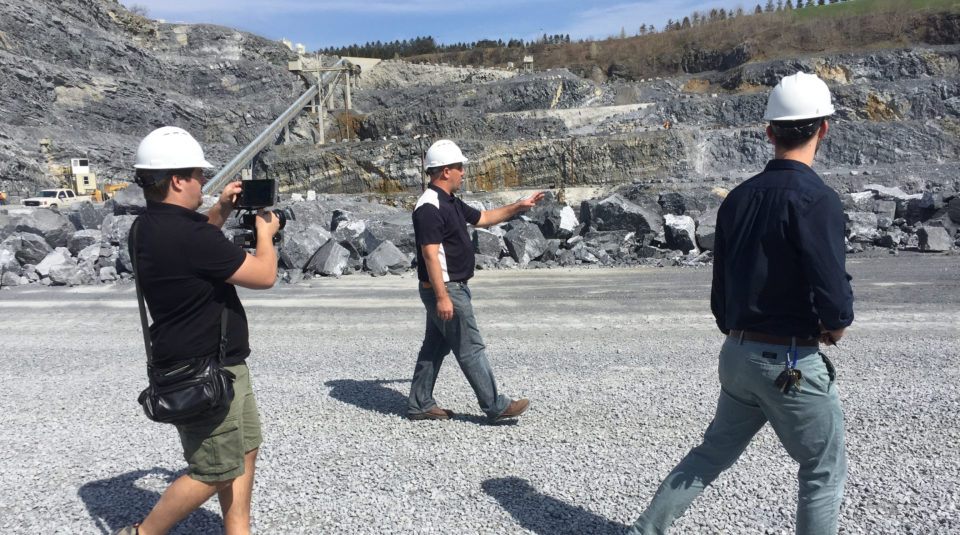 Whiteboard animation services are an ever-popular, simple, and economical video option. Ever since they burst onto the video scene, they've been a great way to communicate, and one of the most budget-friendly promotional video options. Their simplicity is a strength, but it can also be a weakness. Make sure your project is simple and can be described concisely before choosing a whiteboard video.
Explainer videos and whiteboard videos are the two most common, standard videos produced by animation studios, but there's no real limit to what an animated video company can do. Tradition narrative storytelling, lifestyle advertising, and humorous sketches can all work in animation, sometimes just as well as they can in live action.
Advertising Is Advertising
Live action and animation have their own strengths, but at the end of the day, the rules of advertising apply to both.
Attention is valuable. Giving our attention and time to anything is a gift, and we rarely do it for free. We have to offer viewers something in exchange for their attention. If your videos aren't visually stunning, they should at least be funny. If they're not funny, they should offer stunning value. You get the idea. Obviously, they should do as many of these things as possible. Because anything less isn't worth it.
Is animation the best way to reward your viewers for their attention? If it is, reward them with the best animated marketing videos out there.
A Film is A Film
We think the best advertising videos, animated or not, follow the traditions of good filmmaking, which is just good storytelling with a camera.
This means attention to detail is important. Every image is part of the story and shouldn't be wasted. It means characters and their obstacles are the building blocks of every video. It means every emotion should be in our storytelling tool chest.
These ideas are important no matter what medium you settle on for your marketing.
What We've Learned At LampHouse
We work in both live action and animation, because we believe that both are powerful ways of introducing, convincing, and entertaining. We've seen companies have success with both.
At the end of the day, our recommendation is: consider both live action and animation. Consider how each could represent your brand memorably and accurately.
Most importantly: which option shows your passion? Which captures the heart of what you're doing?
Make that one.
Video Production That's Authentic
Audiences can tell when something is disingenuous. Jesse O'Hara at Companion Pipes clearly loves his craft, and video as a medium is uniquely able to capture this authentically.
Video Production That Inspires
Dayspring Christian Academy is a small private school, that uses video to communicate its core mission – fostering young minds to impact the world.
Video Production That Differentiates
Instead of focusing on all their products and services (like all their competitors), Rohrer's Quarry emphasized what makes them different – it's all about family.
Choosing The Right Video Studio
At LampHouse, you'll hear us say we create "films" rather than video. We believe "films" captures the essence of these principles that make videos unforgettable. A video studio can boast in all the latest bells and whistles, but if they don't have the right creative priorities, you risk creating a less engaging video. Whether with LampHouse or otherwise, we hope you partner with the right creative team that has its priorities straight.
Learn More About LampHouse Films